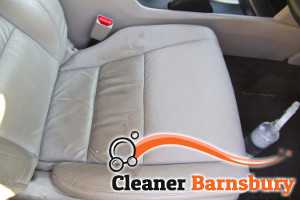 We are a cleaning services provider for Barnsbury N1 and the area and we are offering to hire our outstanding car upholstery cleaning service. We are a renowned and experienced company and we have already helped hundreds of people with their car cleaning needs.
We have cleaners that specialise in car upholstery cleaning and they are well aware that it is all about the materials. They are professionally trained and know how to deal with different upholstery materials and different cleaning problems. They use low moisture steam cleaning which ensures that your upholstery is cleaned in depth.
Car Upholstery Cleaning Service Barnsbury
Our company is offering you:
Seven days a week service and flexible work hours
We are available in Barnsbury
We provide the cleaning products and equipment
Our prices are very economical and customisable, and include the cleaning equipment
Our cleaners are highly skilled and vetted
We offer a variety of packages to choose from
When you choose our company you are choosing the best cleaning and care for your car's upholstery. We are a cleaning services company that has made its clients its first priority and we always work hard to give them satisfactory results.
Car Interior Cleaning Barnsbury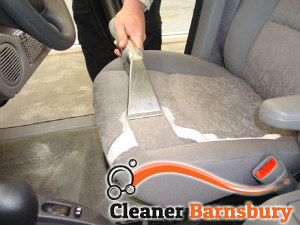 You can count on our cleaners to leave your car perfectly clean. Our cleaners work quickly and diligently. They are sure to not only clean your car but also take care of it. They will make sure your car seats and mats are ideally cleaned. You can say 'goodbye' to stains and bad smells.
We guarantee you that with our gentle steam cleaning your car's upholstery will look brand new. You will notice how dirty your car used to be. You can hire our cleaners for regular cleaning sessions, as often as you need them, to ensure yourself that you car will never get as dirty.
Call our phone assistants and inquire about our packages and choose the best suited for you. We promise you with us you will get the highest quality car upholstery cleaning service for the best price, available in N1 Barnsbury.